Alertus notifications are available for students, staff and faculty. Alertus notifications are used during emergencies and important campus messages.
Below are step by step installation instructions to add the Alertus app to your phone. These alerts are available at ALL TCAT Shelbyville campuses.
To receive TCAT Alertus messages such as emergencies, school closings or other information -
Get School Notifications and Emergency Alerts on your smartphone -
See the IT Department for setup instructions

---
Direct links to the apps are located at https://tcatslms.online
Select the App from the online store. The App icon will be Yellow.

Open the App once it completes the installation
Enter the code tcat1405
Enter your email address and verify the email by logging into your email service. Once you verify that you subscribed, click Email Verified in the App
After you verify your email, click My Subscriptions and select your campus. Note: You can select more than one campus
You can also elect to receive test messages by selecting the TEST group
Questions ? Contact the IT Department
Installation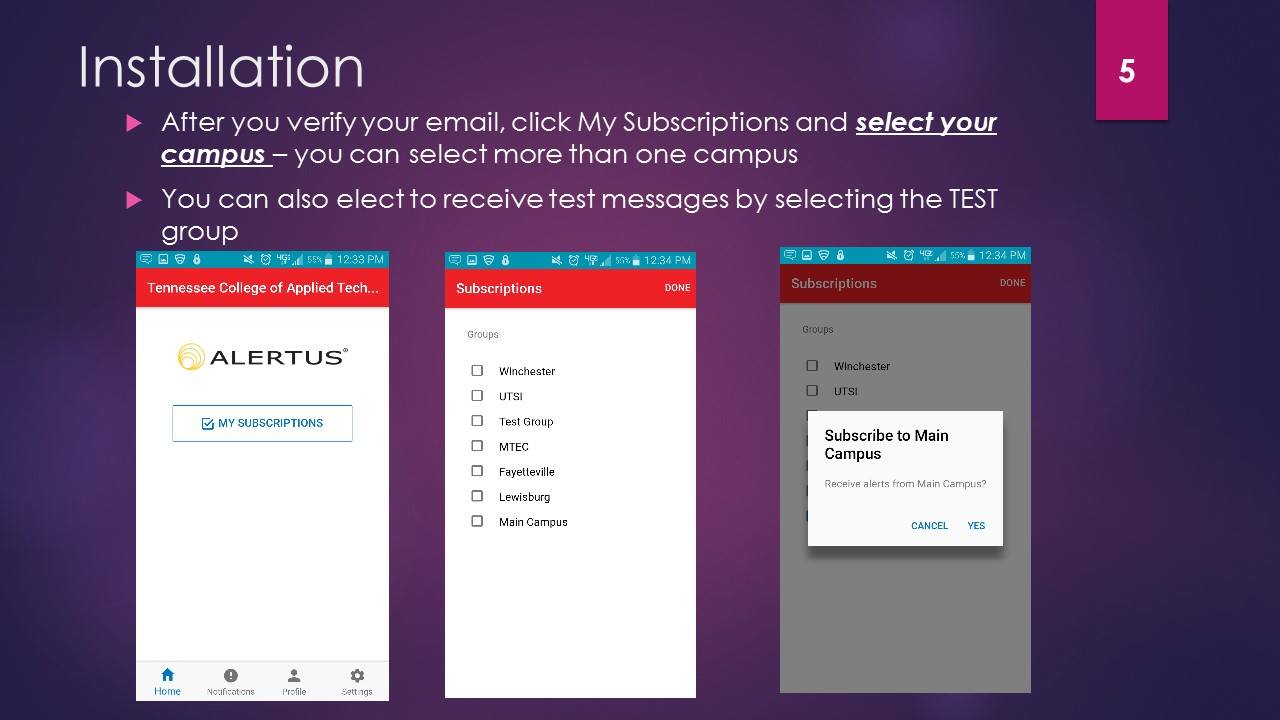 ---